We are open Monday thru Saturday and closed on Sundays.

Our hours are:

Monday: 10:00 pm - 6:00 pm


Tuesday: 9:00 am - 6:00 pm

Wednesday: 9:00 am - 6:00 pm

Thursday: 9:30 am - 6:00 pm

Friday: 9:00 am - 5:00 pm

Saturday: 9:00 am - 1:00 pm

***APPOINTMENTS AND WALK-INS ARE ALWAYS WELCOME!!***

To Make an appointment online you can click on Book Now


All the professionals in the salon are independent artists with his or her own specialties and prices . Prices vary according to the time needed and materials used. Please schedule a consulatation for specific pricing.

Each Staff member makes their own schedule.

Payment Options: Cash, check or credit card. Please note that there is a $25 fee for any returned checks.

Gratuity: Gratuity is NOT included in the price of services. If you are satisfied with your sevice, a 15% to 20% tip is customary. If you are unhappy wih your service, please let us know so we can make it right! Our primary objective is to ensure each service and visit meets your satisfaction.

Inclement weather: in the interest of the safety and welfare of our staff and clients, the salon may close due to inclement weather. We may have delayed salon hours, or close the salon early based on current weather conditions. If you have a scheduled appointment in times of bad weather, please call ahead to verify the salon is open and that your stylist has arrived safely to the salon. Call (563)538-9364

Cancellations of all services require at least a 12 hour notice. Habitual no-shows may result in fees, required deposits, or revoked appointment making abilities resulting in walk-in services only. Thank you for your consideration and understanding.

We ask that you arrive at least 10 minutes early to your appointment. If you arrive late we may have to reschedule or shorten your appointment to avoid delaying the next client.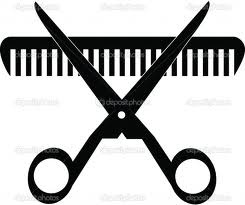 Referral Rewards: Just ask us how you can earn FREE stuff by Referring a friend to us who has never been into Touch of Class. We will give you gift cards to hand our to any of your family, friends or neighbors who have not been into our salon and they will receive a $10 discount off any one of our services. The client who was referred will need to provide us with a gift card that you gave them so you can get the credit. When we recieve gift cards, we keep track of who brings them in to make sure credit is given where credit is due.

Gift Certificates

Touch of Class Styling Salon offers gift certificates in any denomination. Makes great gifts for birthdays, weddings, anniversaries, graduations, and holidays as well as employees and business clients. Call or stop by to get yours!!

There is a $25.00 fee for all returned checks.

Call (563)538-9364 to talk to a staff member or to make an appointment.