Surface Haircare: Formulated with sustainable harvested ingredients and Certified Organic botanicals that are sulfate-free, paraben-free, gluten-free, phthlayte- free and vegan. All surface products provide the color lock vita complex of vitamins and ceramide 3 to lock in color and shield the hair form harmful UV rays. All products are formulated with plant derived aromas. Palm and coconut oils cleanse gently and thoroughly. Babassu botanical penetrating oil imparts moisture, shine and softens. Vegan catatonic proteins of amaranth, keravis and soy moisturize and repair. Sugars and corn starch provide resilient humidity resistant styling. Tourmaline kiyoseki crystal fusion(TK2) maximize condition, color and speed styling time. Exclusive to salons!!!

Create It!: All Create It! These products are formulated with the wellbeing of customers and the environment. They are designed for everyday use with styles from casual to glamorous. They ADD moisture, shine and improve the hair's integrity while protecting the hair from thermal styling and locking in color. They are FREE of wheat, gluten, sulfates, parabens, peanut oil, sunflower oil, dyes and are NEVER tested on animals. They are infused with vitamins and anti-oxidents to improve the integrity of the hair and scalp and provide UV protection. They are humidity resistant and will NOT flake or build-up. And can be easily and effectively cocktailed to achieve desired results. Are manufactured in Minnesota and packaged in recyclable containers. Exclusive to salons!!!

Matrix Stylelink Products: From height rising lift to tousled texture, or voluminous style to long lasting hold, complete Your Mix with Style Link. From faster blow dries to sky high volume, frizz-free smoothness to 450 degrees heat protection. From revolutionary texture to super strong hold, moldable shape to high definition. From height rising life to tousled texture or voluminous style to log lasting hold. Link Boosters with any stylelink product or use alone for an instant boost. Exclusive to salons!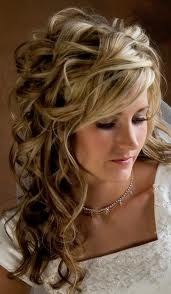 Our staff is dedicated to exceeding your expectations and creating a memorable experience! Because we know that success begins with your appearance!

Artego Color line: This color line contains little or no ammonia leaving the hair in great condition. Has a higher pigment concentration so that the color does NOT fade fast. Does NOT irritate the scalp. Contains milk and coconut oils, amino acids and oligro minerals.

THESE PRODUCTS ARE AN INSURANCE POLICY FOR YOU AND YOUR HAIR!! USING THEM WILL PROTECT YOUR COLOR, PERM AND STYLE! WE RECOMMEND THAT YOU USE THEM AT HOME TO KEEP YOUR HAIR LOOKING HEALTHY! OUR STAFF CAN HELP YOU FIND THE RIGHT PRODUCTS FOR YOU AND YOUR HAIR!

We guarantee all products up to 4 weeks of purchase. All returns MUST be made within 2 weeks from date of purchase to receive a full refund. Returns made after 4 weeks and after the 2 weeks from the date of purchase will receive a salon credit only.

Call (563)538-9364 to talk to a staff member or to make an appointment.