Whether you need a completely new hairstyle or just a shape up, you'll find it here. Check out our services and call for an appointment today!

We are a full service salon committed to providing you with the highest quality of service for the entire family. All of our stylists are trained in the latest styling techniques.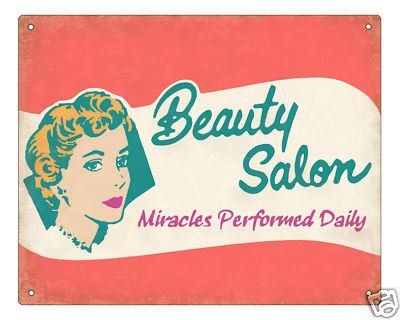 We are a staff of hard working individuals that pride ourselves in giving courteous, helpful and caring services. Our regular customers particularly value our professionalism and honesty. We attend shows and workshops to stay on the cutting edge of new techniques for all aspects of the salon which makes Touch of Class Styling Salon the place to go!!!

We provide outstanding hair, products and great customer relationships!


Just look at what our clients are saying....

"They have all made me Happy! Wendy will let you know if the hairstyle you want would be flattering on you or not! Quick service if there is an emergency!Confidence is the utmost in this salon!!! I've been a client since 1995." Toni Kolsrud- Waterville, Iowa- retired

"I've been coming here since 1999 and I LOVE it!!! They are always friendly and have prompt service when i call fro an appointment. I can remember when Wendy helped correct a bad,bad perm i got from another hairdresser in town and she fixed it! it was GREAT!" Chris Potempa-New Albin,Iowa - health care specialist

"I would recommend this salon to anyone!! Cuts and highlights always turn out great! They have taught me how to use the products they recommend and the highlights also help with the style" Diane Ferring- Lansing,Iowa - environmental specailst

"Very accommodating to arrange an appointment and do the services with excellence!Have came here a multitude of times. I always get a hairstyle and color that i enjoy. I ALWAYS look better going out than when i come in!!" Harriet Sharp- Lansing,Iowa - retired

" I have been coming to Touch of Class since 5/ 98 and Wendy has always tried her best to accommodate my last minute whims! Super work with tough hair! There have been many,many specific experiences of quality work and great service! I am completely confident that Wendy will take care of my hair!" Shirley Darling- Lansing,Iowa- retired

"I have come here ALOT!!! It's a great place to come for all my needs- haircuts, color, products, ect. It's always a good experience. Both Wendy and Jessa are GREAT, they both have great customer service, always friendly and do exactly what i want done. The products they recommend are Awesome! they give my hair the attention it needs!" Renee Pillath- Desoto,Wi - cook

"I come to Wendy every 6 weeks. I love the way my hair is cut.She is easy to talk with.It's easy to get an appointment since is reschedule each time. If i need to change my appointment she is very accommodating" Patricia Mohn- Lansing, Iowa - retired

"This is a very accommodating salon! We have been here alot. The location is wonderfull. they have friendly, courteous service" Anthony and Margaret spalla - Desoto, Wi - retired

"They do a wonderful job at Touch of Class! I am very happy with everything, This is a friendly atmosphere! I like learning how to properly care for my hair! Haylee Hanson- student from Lansing, Iowa- has come 10+ times

"My overall feeling of Touch of Class Styling Salon is that they have GREAT service!! Over the years I've gone to a few other places but I always come back to Wendy to FIX me!! She knows texture and my color is mastered-- I'll always be blonde!!! -Stephanie Hill, Lansing, Iowa- nurse

We believe that customer satisfaction is the key to success!! if you're not happy, we're not happy! If you are dissatisfied, we will fix what ever the problem may be, just call us with-in a few days of the original service and we will take care of it for you. If you still are not completely satisfied, we will refund 100% of your money. No hard feelings! No questions asked! We look forward to serving your needs!!

Call (563) 538-9364 to talk to a staff member or to make an appointment